As the title of this article shows, above are a list of the most amazingly talented, and positive Youtube influencers. These young adult have turned Youtube into more than just a creative outlet that one can benefit from financially, to a place where they can in-act a positive change in society. They all embody truly good natured characteristics and pure positivity despite the everyday struggles of life that they may encounter.
Fouseytube or Dose of Fousey has been in the business for a while like his circle above and has as a result of hard work amassed quite the following. He even though is young and could choose to do anything with his money that he desires, often chooses to give it away helping others, whether by tip or act of charity. He believes in positivity and one love, much like his fellow Youtuber and friend iiSuperwomanii....
iiSuperwomanii is a world renowned superstar and constantly finds new ways to use her fame to make a difference in the lives of women the world over. Her campaign #GirlLove is just her latest project in her attempt at making the world a better place, filled with more positivity and agape love.
Alex Wassabi, may not be as much of a celebrity as his friends are but he is just as big, if not a bigger Youtuber in some instances that a lot. Alex Wassabi is a man in the business of making people happy, which is why he started his Youtube career, and why he has gained tremendous success and a massive audience. He continues to spread positivity through his slice of internet real estate which brings us to Mr. Roman Atwood.
Roman Atwood is a man with a mission and that mission is to influence as many minds as he should to live a positive life and spread the positivity worldwide. Roman is going about this with just two words and they are "SMILE MORE". Simple enough and to the point. It works on the premise that if you just wake up everyday and smile, trying your best to keep smiling throughout the day, each day should be better and better, until all you have are just great days. He also, reinforces to his audience the value of family, which is something that every generation could always use a gentle reminder of.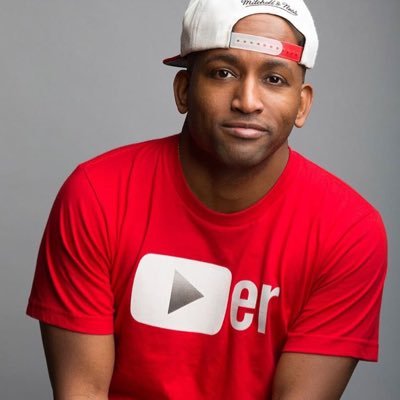 Swoozie is a bit less conventional that his peers, but he also is a man on a mission of positivity as he is a beacon of light for young people worldwide that have struggles everyday with sexual peer-pressure. He is a virgin in his mid twenties and still going strong. He is waiting till marriage the way it was meant to happen. That's right folks his parents got it right. And now he can be an amazing example for young people worldwide because of their good work.
If you are interested in any of the the above Youtubers, please be sure to check out their videos and become a subscriber. They are positive people with a positive message. Help them spread it and show some support.